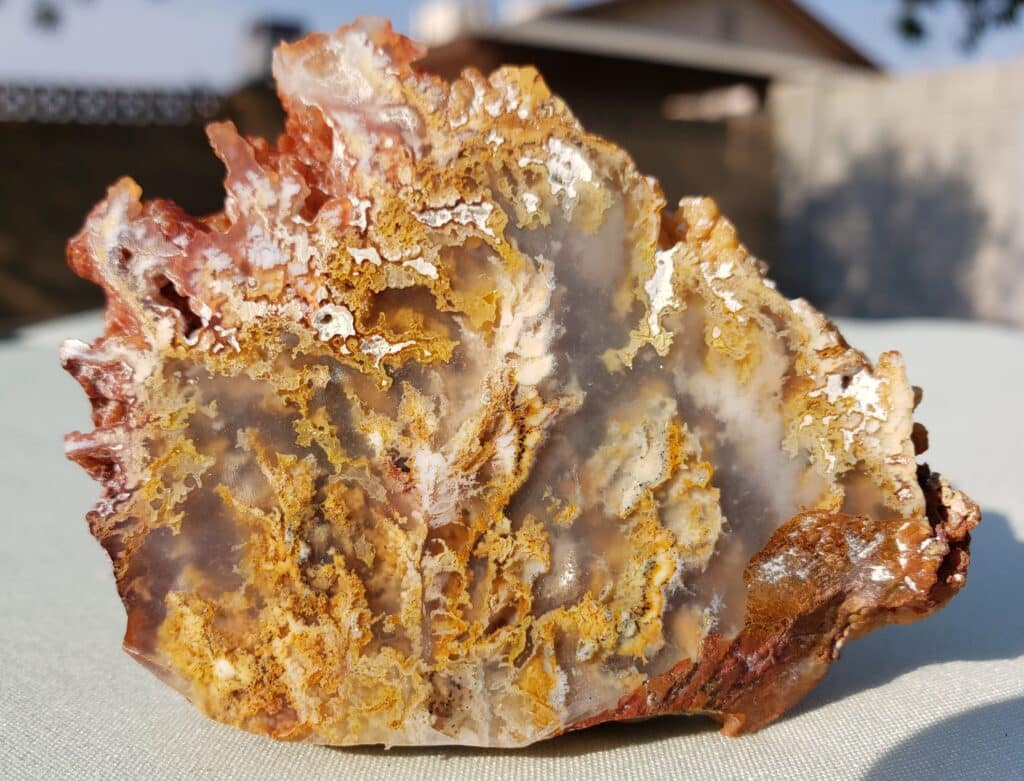 Shop Online
Premium Lapidary Slabs, Thundereggs, & Rock Specimens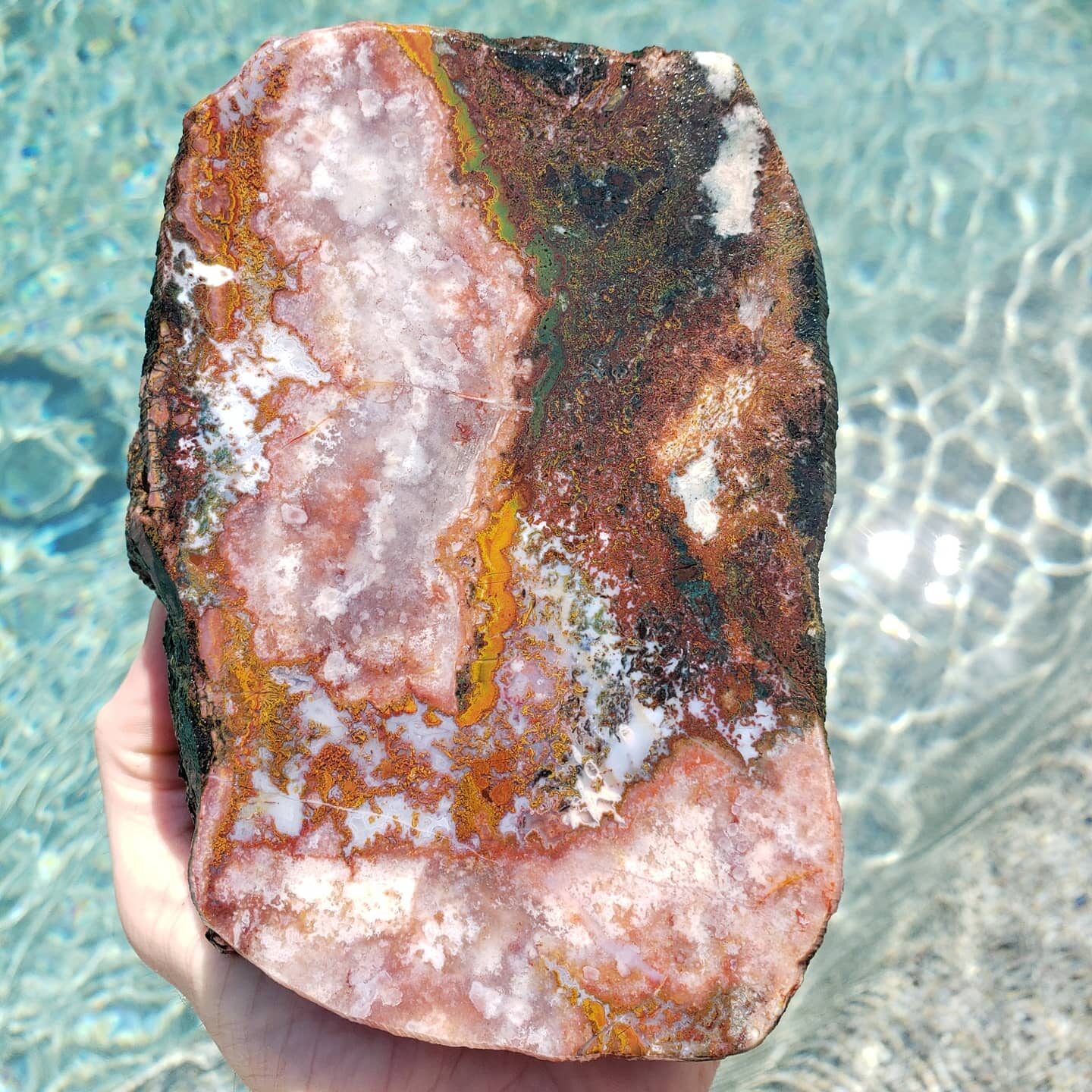 Premium Lapidary Material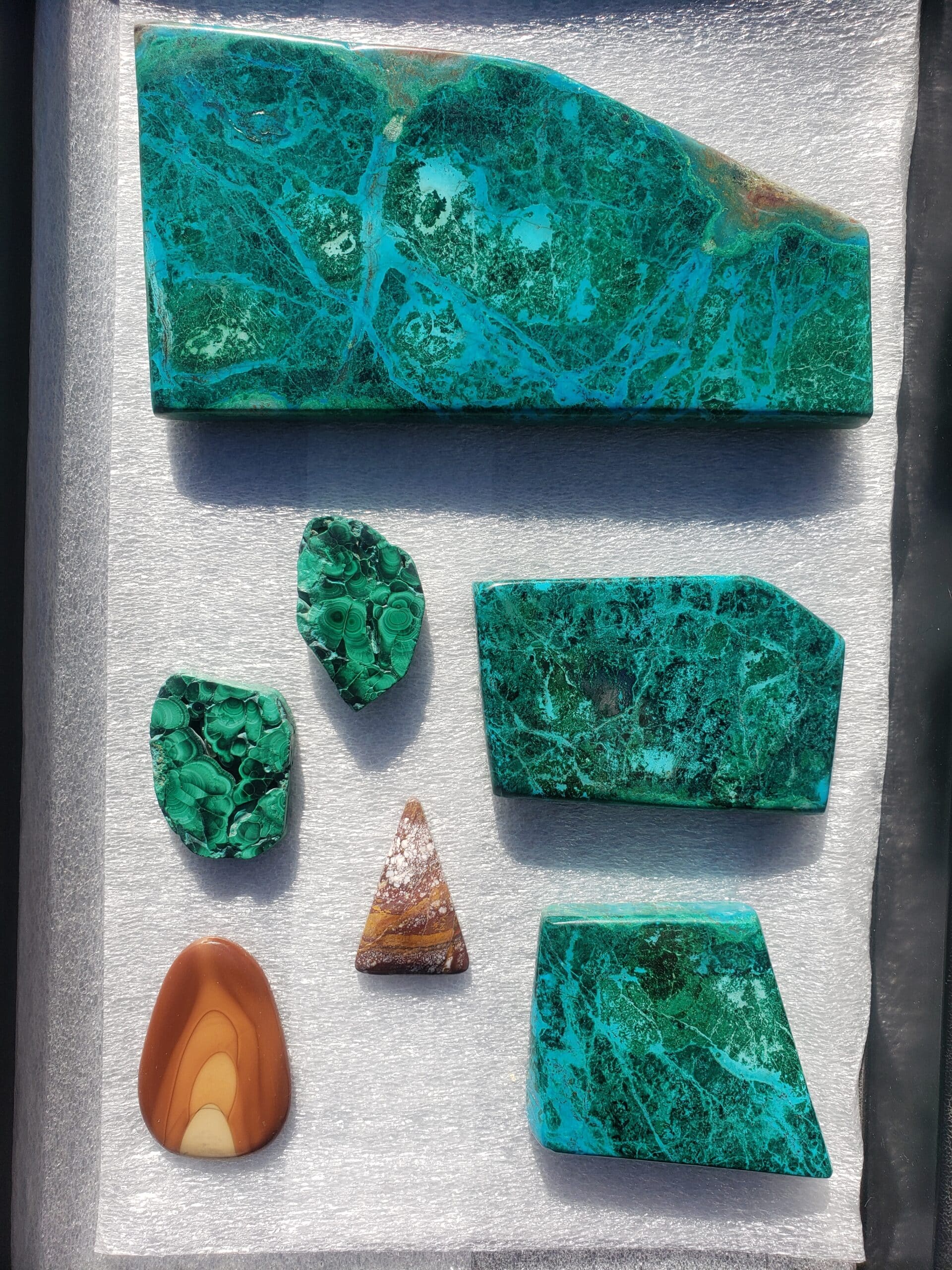 Arizona Rock Shop LLC specializes in premium lapidary materials, rock specimens, jaspers, Arizona Chrysocolla and much more. Our goal is to make these beautiful and rare rocks accessible to everyone. We work hard to curate an amazing array of different agate and jasper slabs for cabbing. Chrysocolla has quickly become our specialty and we provide the highest quality Arizona Chrysocolla that is all natural.
We focus on bringing you the best agates and jaspers from the United States. By working directly with mine/claim owners and wholesale suppliers we are able to bring you material that would not normally be readily available. Arizona produces an amazing array of rocks and minerals.
We specialize in products such as:
Arizona Rock Shop has a wide variety of Rough Rock and Slabs for sale. If you are looking for slabs for cabbing, then you are in the right place. We have thousands of lapidary slabs cut and ready for your next project. Our rough rock is usually sold by pound and we specialize in semi-precious stones. Most rough rock can be cut into slabs upon request.
Lapidary is the work affiliated with engraving, cutting, or polishing, stones or gems. In order to have a career in Lapidary one must acquire a certification from an accredited Gemologist certification program. The curriculum within this program consists of learning to specialize in cutting, grinding, and polishing. These are very particular carving methods to learn. 
Popular lapidary items include rough stone, gemstones, and minerals. A gem cutter is referred to as someone who cuts diamonds. Gem Cutters are usually not referred to as lapidaries, due to the level of specialization needed to cut the diamonds. By extension, the term lapidary is frequently used to refer to collectors of and dealers in gems, or to anyone who is fluent in precious and semi-precious stones.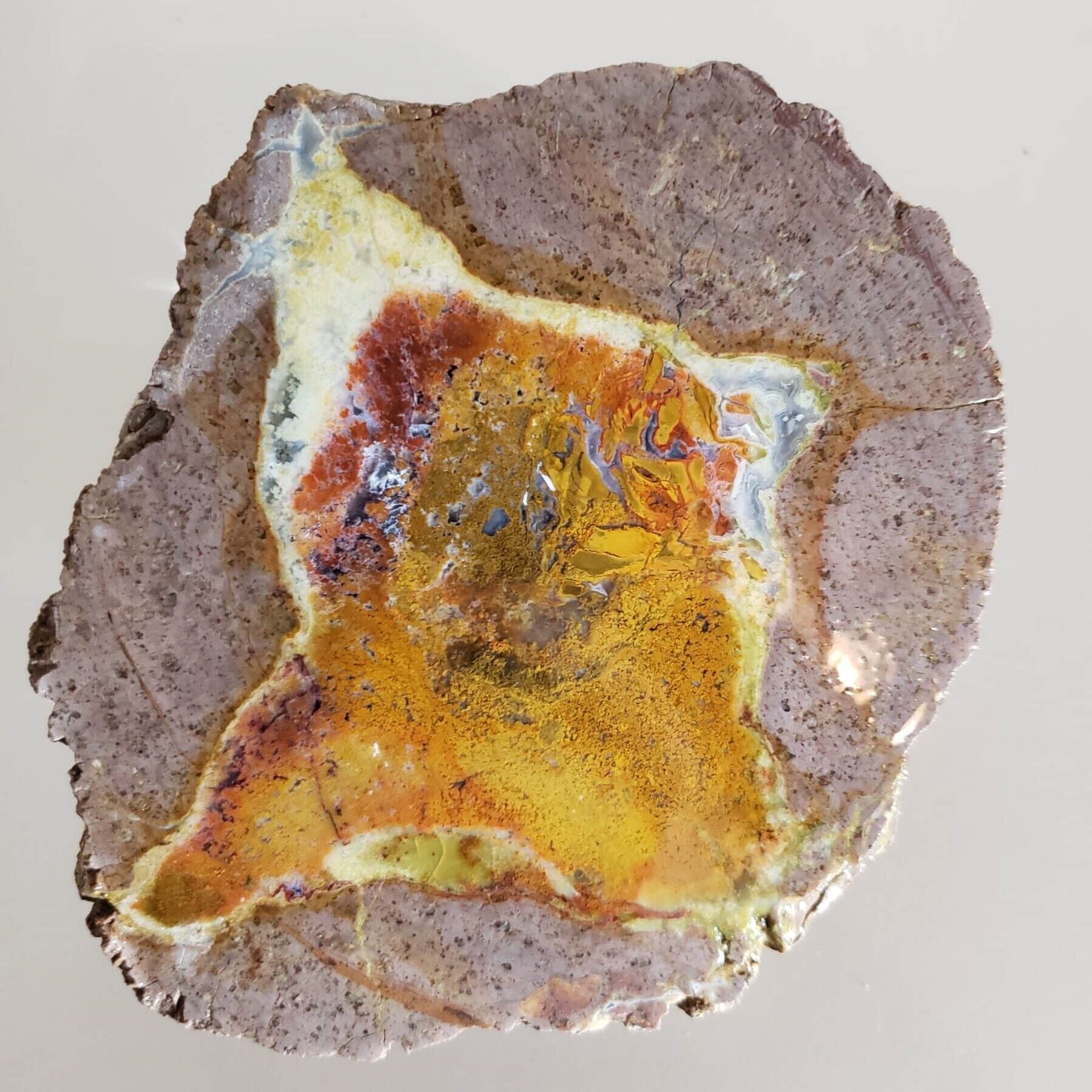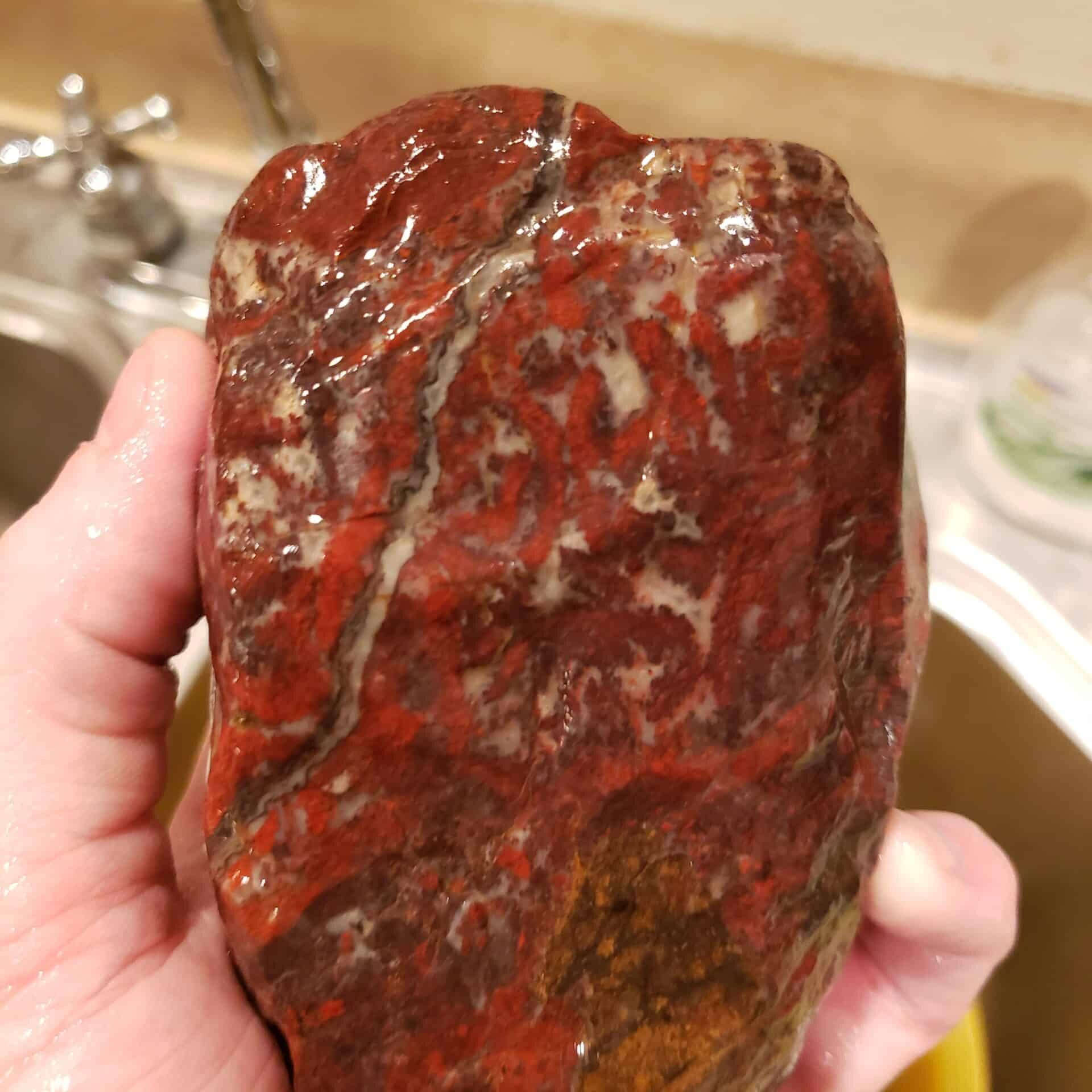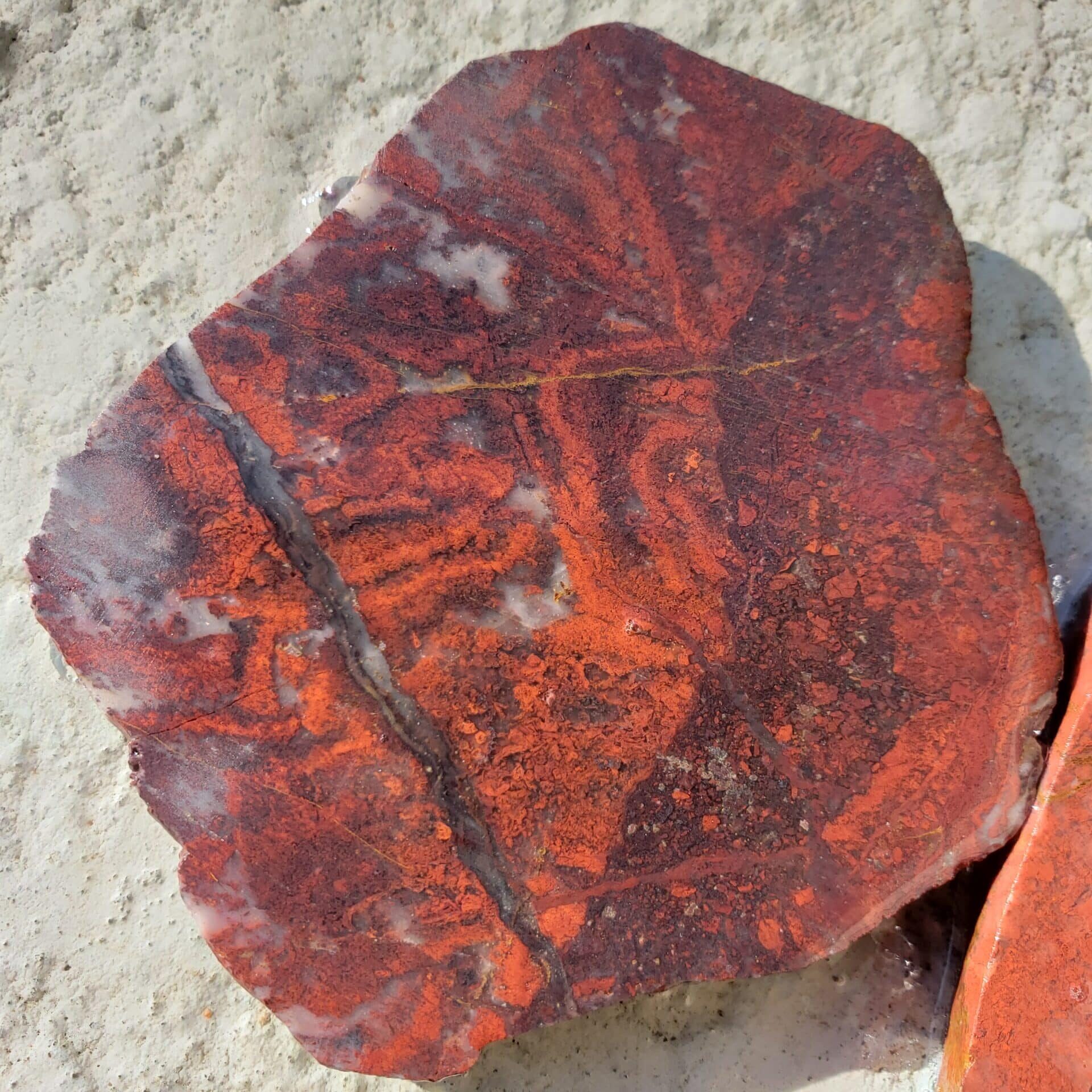 To begin this story we need to rewind a little bit. Brooke has a beautiful banded rock that she and her dad collected, while visiting the Grand Canyon; This unknowingly started it all. 
We decided to rescue a puppy, to keep our other rescue dog Cambria company. Max as he came to be named, was extremely sick with Parvovirus and was making a strong and speedy recovery. We have always lived an active lifestyle and enjoyed hiking, camping, fishing, and really any activity outdoors. Shortly after adopting Max we planned our first trip as a family of four. Kanab, Utah was the destination because it sits between multiple national parks and monuments. Within 30 minutes you can visit Zion National park or Bryce Canyon, which is just over an hour away. 
The dogs had the time of their lives on the 5 acre, fenced in yard. We came to find out the home was owned by the CEO of the nation's largest no-kill sanctuary for companion animals, "Best Friends". After the trip was over and we were on our way home, we decided to stop off at the entrance to the Grand Staircase-Escalante National Monument. The drive was many miles down a dirt road, and we decided to stop off and look for a rock from Utah, to join Brooke's rock from the Grand Canyon. 
After finding small pieces of colorful Jasper and Agate, we decided to hightail it out of there due to the multiple rattlesnake skins littering the area where we had been walking around. 
These two rocks were only the beginning. The obsession didn't start until we set out looking specifically for Jasper near Cave Creek, Arizona. This was the first time we went looking for a specific rock, and weren't entirely sure what to expect. Would we find anything? Do we know what to look for? So many questions. After about an hour of hiking, Brooke pulled a piece of amazing Jasper from the wall of a wash, and the rest is history! We then knew exactly what to look for.
The first time we went looking for Jasper we found copious amounts of it! When we reached the trailhead where our car was parked, I couldn't help myself and  took one last look. It definitely paid off! I found a Jasper Agate with features of red Plumes. I eventually had this cut into slabs to reveal the true beauty of the stone. 
Natural Expressions, Inc. is a great resource and one of Arizona's largest Rock Shops. They helped us get started. Make sure to stop by next time you are near Gilbert, Arizona.